By the end of this post, you should know the difference between DR, AHREFs Rank and your actual website's performance. If a friend has sent you this article, thank them because you are about to be educated, and education is invaluable. 
Let's get started…
Have you ever been in this position or heard a friend state the following:
 "My DR isn't moving."
"This website has much higher DR than mine; how do I get higher DR?"
 "My AHREFs rank is much lower than this website."
 "My website is tanking because its AHREFs rank says it is."
These are all pretty common questions we hear day in day out. We see them on Facebook message boards, skype groups, slack groups, and WhatsApp groups.
We figured it would be a great time to clarify what DR and AHREFs rank is and why.
What is DR – Domain Rating
Domain rating shows the strength of a website's profile compared to others within their database. It is based on a 100 point scale. 
They calculate this off "link juice", meaning that if you had a bunch of lower DR sites that don't link out to any other place except yours. This is going to substantially boost your DR more than a DR80 website that links out to 100 different websites diluting the "link juice".
Now, this is where the problem lies. It is very easy to manipulate, especially by websites that are being powered by PBNs or have quite a few homepage links; please see the following examples: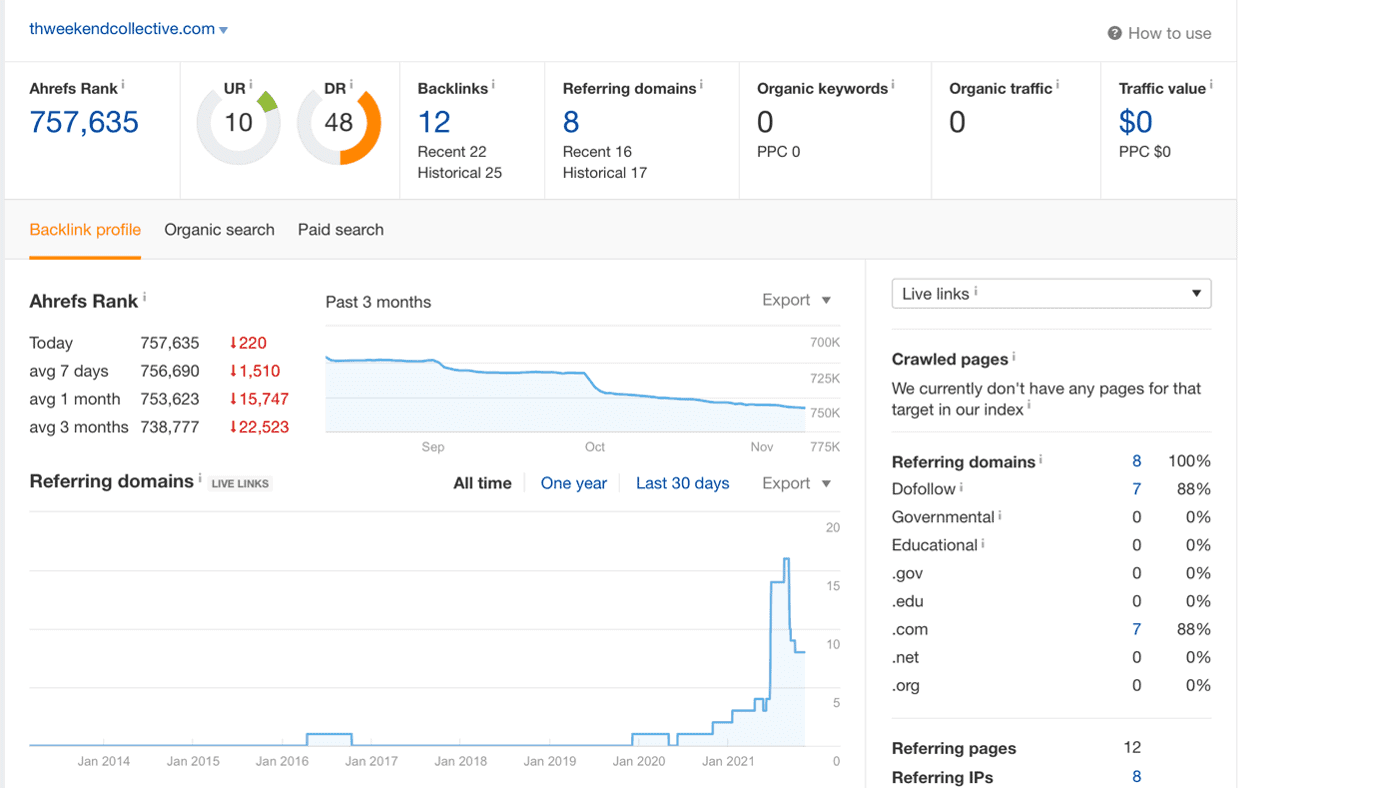 Why DR Should not be the sole factor in gauging the quality of a website?
DR is a great metric to work from, but this can be manipulated. I would always consider DR a metric when you also factor in the amount of RD's going to it and the number of organic keywords and traffic the website has. 
Again, there are countless examples of a high DR website with little to no traffic or organic keywords.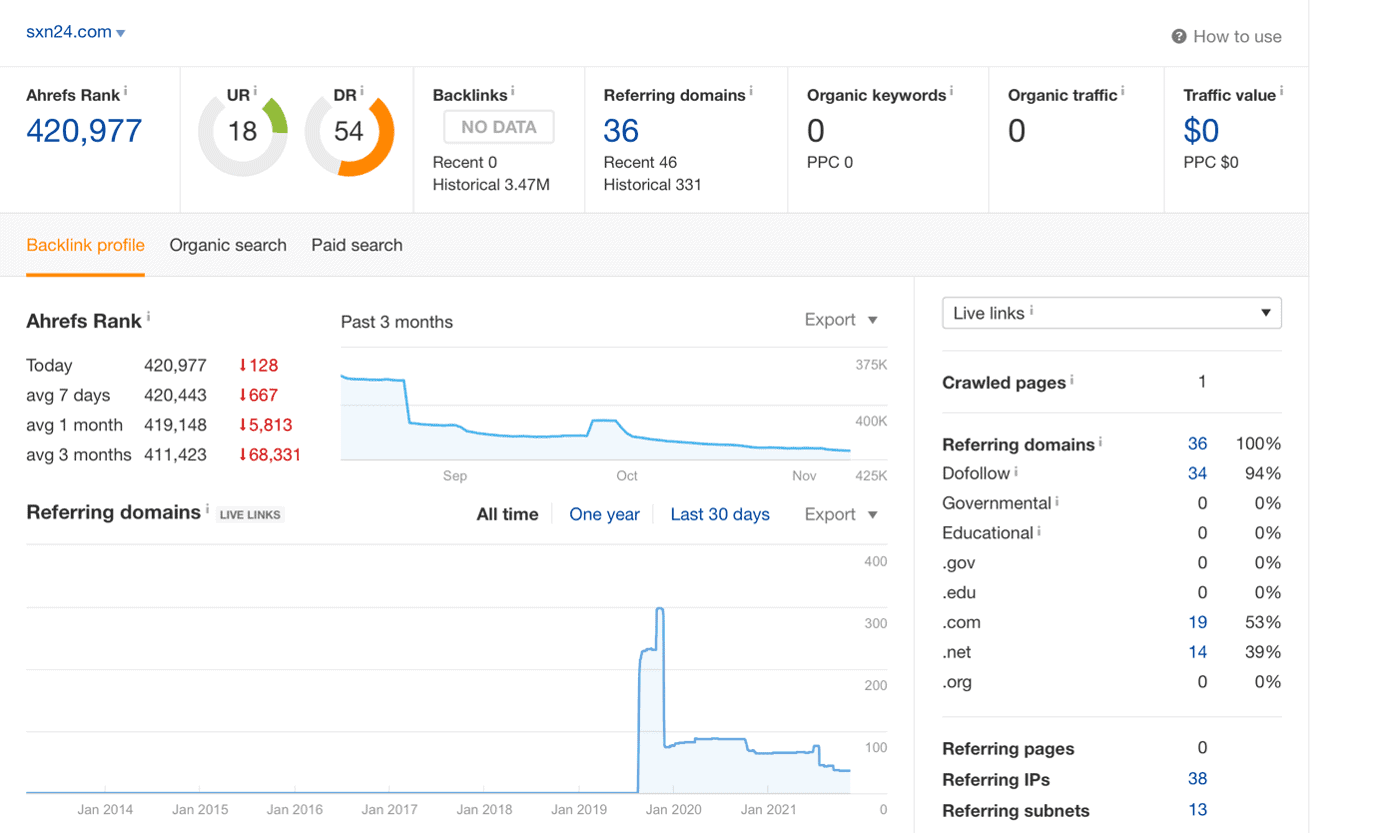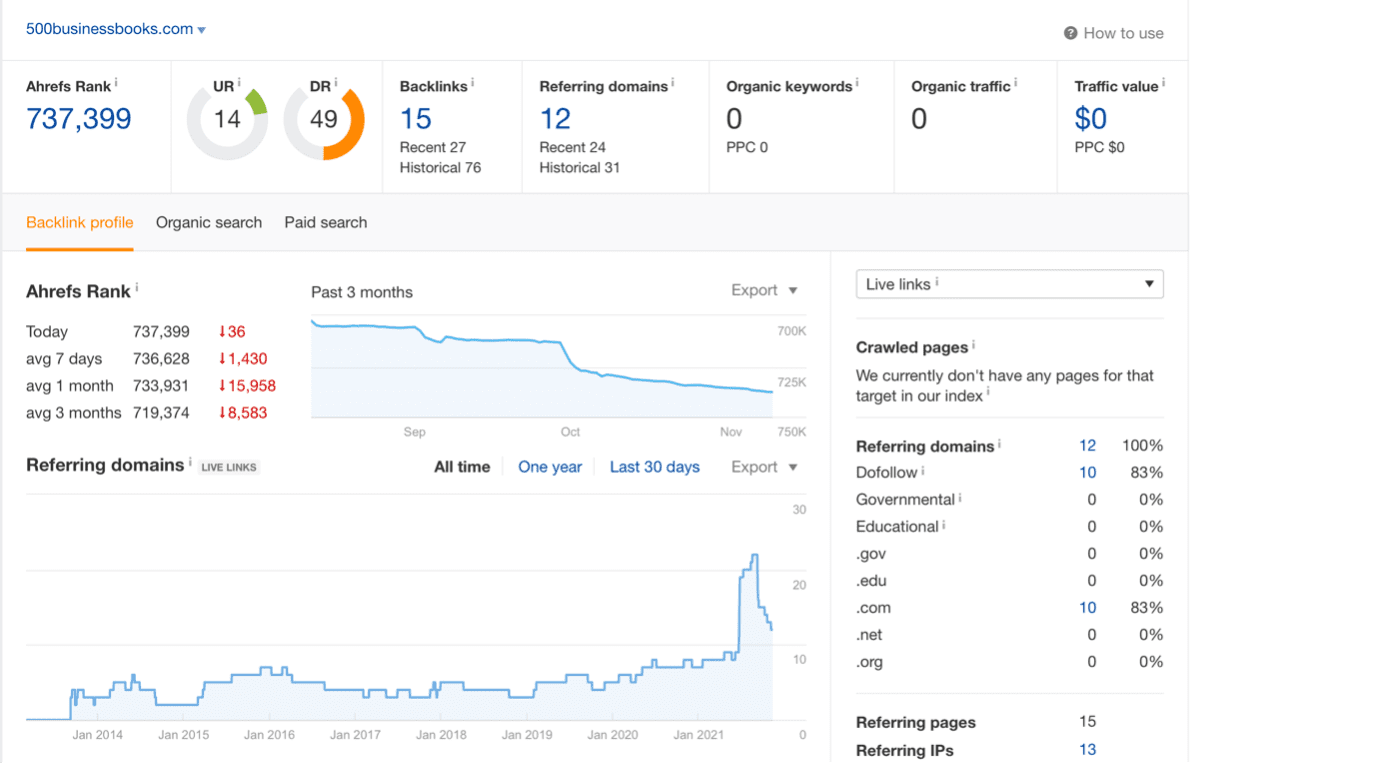 What is AHREFs Rank?
AHREFS Rank is what AHREFs use to gauge the quality of websites and where they rank in their database relative to the size and quality of their backlink profiles and DR. In essence, the higher those metrics are, the closer to #1 they are.
The above screenshots indicate these websites are all in the top million based on AHREF's database, yet none have traffic or even rank for any keywords? 
Do you see how this is an issue?
There is a huge problem with this! They don't factor organic keywords or traffic into their equation, so again, this cannot be a metric that you solely rely on to gauge how good your website's quality is. All of our link packages are based off the DR metric at present however we extensively check and filter our database to work from keywords and traffic too.
What Information Should You Rely On?
First and foremost, we love AHREFs! We use it day in day out as both SEOs and link providers. However, we use it in conjunction with other tools such as SEMrush, LRT or Majestic SEO. 
We also always check, as every SEO should, Search Console and Google Analytics daily. This data allows us to gauge the success of websites very quickly and whether or not they are moving in a positive or negative trajectory.
 I hope you found this post helpful.
Karl Hudson is an entrepreneur who spends his time in the field of digital marketing. He is involved in a multitude of niches and has many investments in all kinds of businesses. He enjoys spending his spare time reading the news, gymming, and travelling.
With the travel, he meets all sorts of people involved in a multitude of niches, from gambling to finance and everything in between. He is passionate about writing and trying to spread positivity around the world.
Karl is the founder of Searcharoo.